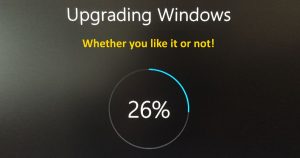 Ooooh, man…
Well, it's finally happened: Microsoft is basically tricking users into installing Windows 10.
That's right. You now have to be VERY careful if you don't want Win 10 to automagically download and install.
By now, we're all used to M$ making decisions for us, but this one is just a bit over the top.
For the time being, there are still ways around it – but I'm not holding my breath…