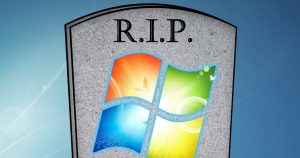 If you're still using Windows 7, I've got bad news for you: On January 14, 2020, extended support for Windows 7 will end.
That means Windows 7 will no longer get any updates or security patches. In other words, it's officially a "dead" version of Windows.
And that means it's time to upgrade to Windows 10!
Now, you might be thinking, "Oh no! I'll have to pay for it!"
Not to worry! You can still upgrade for free.