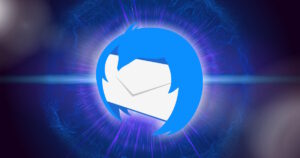 About 2.5 years ago, I wrote an article entitled Thunderbird 78: Change is in the air, but don't panic!.
At that time, Tbird was in a state of flux as it moved from a Mozilla project to community-driven (more or less) and then into essentially its own company.
Well, fast forward to today: In July of this year, the Thunderbird team is supposed to take the wrap off of a whole new bird dubbed 'Supernova'.
And if the blue bird's design manager's video is anything to go by, it's gonna be pretty awesome!