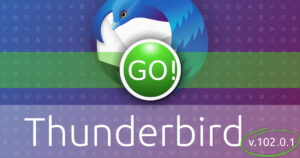 In my last article, I told you NOT to push the button in order to try the new Thunderbird v102.
Well, they fixed the glitch, so you can safely upgrade if you want.
Keep in mind that v102 of Tbird is still in a more-or-less "release candidate" phase.
They aren't pushing 102 out to all users yet – you have to go to About in Settings and manually Click the Button.