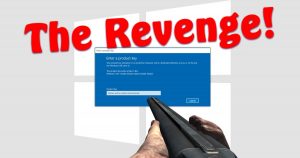 A little over a month ago, I had the opportunity to upgrade a whole slew of Win 10 machines.
Back then, I wrote this article: Reactivating Windows 10 after a second major hardware upgrade
Now, I thought I had everything figured out in terms of re-activing Win 10 after a hardware upgrade.
However, it seems things have changed in even more ways than I thought.
SIGH (again)…