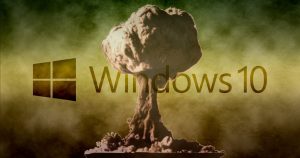 Oh for the love of Pete…
Yes, I ran into even more Windows 10 activation issues recently.
I didn't even do anything wrong.
This time, it was a spontaneous message that my Win 10 Pro on my main desktop puter was not activated – just, well, because…
It turns out this was a known bug that MS has supposedly fixed.
Yes, I'm afraid I've had it…