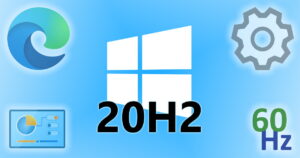 Yet another new 'version' of Windows 10!
This time, they're calling it 20H2 (as in 2nd half of 2020) instead of 2010 (as in October 2020).
I guess the old numbering scheme was getting a bit tiresome since 2004 and 2010 make it sound like the new Windows 10 is already over a decade old…
As with Win 10 1909, 20H2 isn't really a "Feature Update" – it's just a regular large update that doesn't require a long 'upgrade install'.
Just reboot, and you're done.
So what's new??
New Features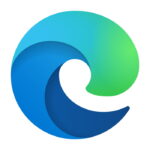 When it comes to features, there aren't many. In short:
Redesigned start Menu
Um… Looks pretty much the same to me, except the background color of tiles on the Start Menu is… lighter. Some native Windows icons have also been updated. That's it.
Improved Notifications
Notifications that appear now have the program icon and name, as well as prominent close and options buttons. Not much to see here.
Tablet mode
Does anyone actually use this – or even know what it is? Well, it changed!
New Microsoft edge
Edge is now based on Chromium, the open-source base of Google's Chrome web browser. Finally, Microsoft has given up trying to make a web browser that actually works.
'Improved' Settings
I'm not sure this is an improvement, but the Settings -> About page now includes some links to do fun stuff:
This is important because in the next version of Win 10, the old Control Panel from the Windows 7 era will be disappearing. EEK!
And you can easily change your screen refresh rate in Settings -> System -> Display -> Advanced display settings (scroll down to the bottom):
Believe it or not, that's easier than before. 🙂
Yeeeah, that's pretty much it.
Privacy: BOOM!
There is literally nothing to see here. Every single one of my settings is exactly as I left them, and I didn't find any new settings to play with. YAY!
Services to disable – or not
Nothing to do here, either.
Nice!
Still using Gadgets? Update 8GadgetPack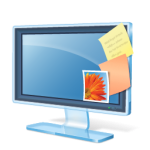 Your old Gadgets will still be there in Win 10 20H2, but for good measure you should probably upgrade to the latest version of 8GadgetPack if you haven't lately.
Install the new version, and let 'er rip.
Media Feature Pack for N Versions
If you have the EU-friendly N version of Windows 10, you'll notice that your Windows Media Player is NOT missing after the update to 20H2.
Nothing to see here, either!
If you didn't install the feature pack the last time around, just follow the instructions on Microsoft's web site, which I've reproduced below:
Navigate to Settings > Apps > Apps and Features > Optional Features > Add a Feature and find the Media Feature Pack in the list of available Optional Features.

Note, you will not be prompted to restart your computer, but you must restart in order to successfully complete installation of the Media Feature Pack.
Ah, that's much easier!
The End
Aaaand, that's it.
Be advised that the NEXT version of Windows 10 is rumored to have a redesigned Start Menu… because that Magic Tiles layout never quite caught on.
We'll see!