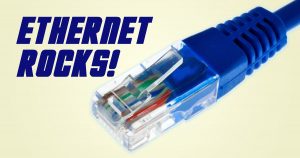 I was reading a French forum recently, and the folks there were discussing their 1 gigabit fiber internet connections. Lucky them!
Someone posted and remarked that his download speeds were nowhere near 1 Gbps, but more like 80 Mbps.
He then asked if his ethernet cable mattered, and the response was along the lines of, "Yes, and make sure you get one with good connectors."
Well, um… Yes and No.
So, this is everything you need to know about choosing a good ethernet cable for your wired network. It's much simpler than it seems!