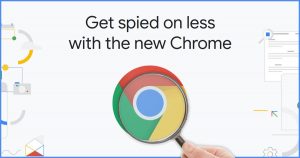 With Chrome version 69, Google was very naughty.
It was quite easy to miss this little tidbit, but it seems Google decided to make Chrome automatically log you in to Chrome itself if you used the browser to log in to any Google web service.
Before, you didn't have to log in to Chrome itself in order to log in to Google services. With Chrome 69, that changed.
Fortunately, Google introduced the ability to turn off this annoying feature in Chrome 70.
While you're at at, there are a few other browser "features" you may want to turn off…