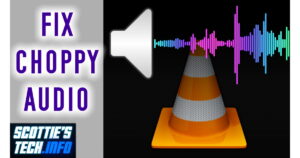 VLC media player is free, popular, and just awesome. It'll play just about any audio or video file you throw at it.
For video quality, there's an easy fix for choppy vids in VLC.
But what about audio? How do you fix choppy AUDIO in VLC media player?
Believe it or not, the fix is even easier than with choppy video…
Goodies in the Vid
That's all, folks… Happy viewing!