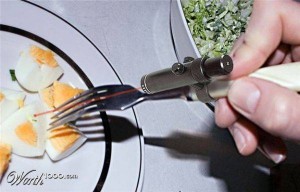 If I read one more article about how "the PC is dead, long live the smartphone and tablet!", I just may have to vomit. A lot.
Nowadays, it's smartphones and tablets that make the news the most, and not without good reason. Yes, they are capable of some pretty amazing feats. And people are most definitely obsessed and/or fascinated with touch everything.
But there are a few good reasons why I believe that the PC is far from dead. It may evolve into something new and improved, but it isn't going anywhere unless some new "killer app" in terms of hardware comes out, and smartphones and tablets are NOT that "killer app".
As an interesting aside, I recently ditched Windows 8 and went back to Windows 7. The reasons for this are directly related to the whole "the PC is dead" thing, and how Microsoft has gotten it all terribly wrong.
But, I digress. First up, why isn't the PC dead?