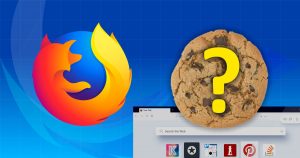 The latest versions of Firefox have become increasingly sassy.
Whereas older flavors of FF used to be slow and memory-hungry, things got a lot better starting with Firefox 57.
You can read a bit more about these changes in my article Fix the tab bar (and other stuff) in the new Firefox 57.
Anyway, starting with FF 60, the ability to delete individual cookies for a specific web site has (annoyingly) been removed from the Privacy & Security section of the Options page.
What to do, what to do??