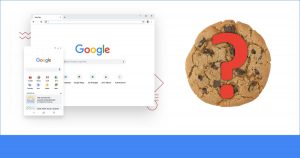 I use Firefox as my main browser, which is why I wrote the earlier article Remove individual cookies in Firefox (yes, it changed again).
I also use Chrome as a secondary browser since I have 2 screens and too many tabs for one browser!
Recently, I had to do some testing for a web app. I needed to delete a cookie in Chrome…
Well, whattaya know?!
Unlike Firefox, Google Chrome makes it very easy to remove individual cookies. Plus, you can even block cookies for an entire domain!