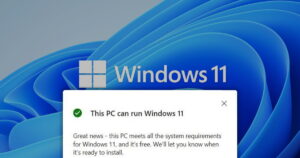 Windows 11 has been here for awhile, but it's not available to everyone.
There is a list of requirements that are quite confusing – and changing.
What's worse, certain Win 11 requirements seem like they're too much trouble to fix. I mean, who wants to risk converting their MBR drive to GPT and borking everything?!
Well, it turns out it's not that hard – if you have Scottie's Guide To Making your PC work with Windows 11!!