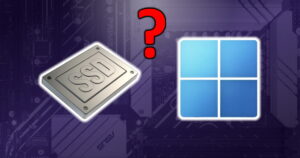 Let's say you decide to take the plunge and install Windows 11 on your puter.
You get everything set up, create a bootable USB stick of Windows 11, and fire away…
And then you discover that your SSD is missing! The Win 11 installer can't see it, and your BIOS can't see the drive, either!
What gives??