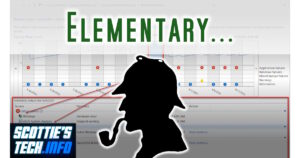 Windows is giving you trouble? Stuff is crashing?
Normally, you'd just pull out your hair and start screaming.
But what if you could see exactly WHY it's crapping out on you?
Actually, you can! And it's easier than you think…
Join me for a look at Windows logging and how you can become a Pro Techie and amaze your friends!