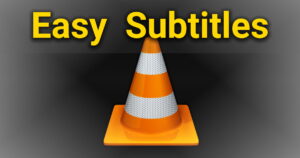 When I watch a movie on my NVIDIA SHIELD TV, the Kodi media player conveniently lets me download subtitles from OpenSubtitles.org if the file doesn't have any.
It's pretty handy!
But then when I want to watch that same file in VLC media player on my laptop, well… No subtitles!
What to do, what to do?
It turns out VLC has your subtitle needs covered, and you probably didn't even know it…