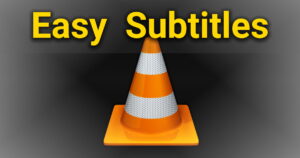 When I watch a movie on my NVIDIA SHIELD TV, the Kodi media player conveniently lets me download subtitles from OpenSubtitles.org if the file doesn't have any.
It's pretty handy!
But then when I want to watch that same file in VLC media player on my laptop, well… No subtitles!
What to do, what to do?
It turns out VLC has your subtitle needs covered, and you probably didn't even know it…
The Hard Way
Sure, you could search the net for an .SRT subtitle file, rename it to the same name as your movie file, copy it into the same folder as the movie, and try it out…
And then you'll discover the subtitle timing is off, they're the wrong color, or whatever.
Rinse, and repeat. Pretty annoying…
The Easy Way
For quite awhile now, VLC has been capable of downloading subtitle files for you. You just need to do a bit of setup and learn a trick or two.
First step: Go to OpenSubtitles.org, and create an account.
No, you don't HAVE to do this, but having an account means your subtitle searches won't be blocked or throttled. In Kodi, an OpenSubtitles account is required. So, I just used the same account for VLC.
Next, open VLC, and select View -> VLsub: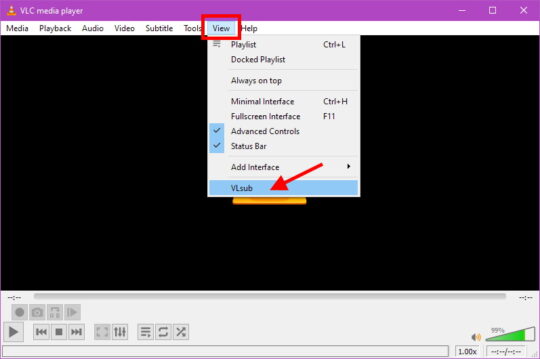 In the VLsub window, click the Show config button: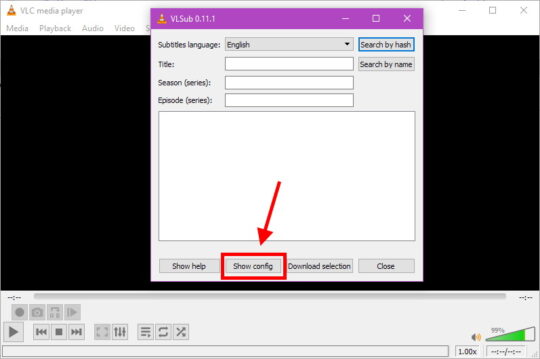 Pick your desired language, and then enter your OpenSubtitles.org Username and Password at the bottom.
Then click Save: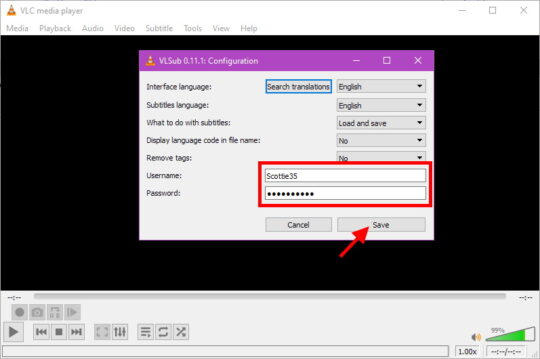 Fire up your movie or TV show, and do View -> VLsub again.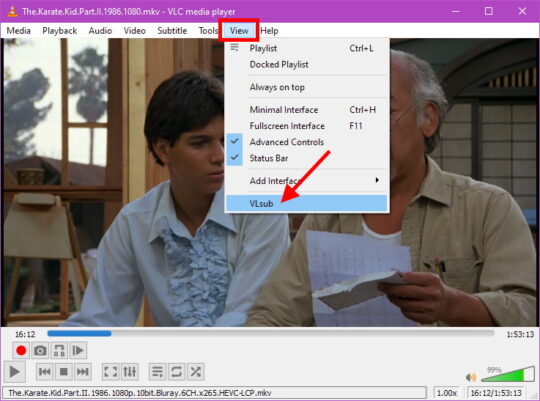 Enter or modify the Title of the movie, and click the Search by name button.
Pick one of the resulting subtitle files in the list, click Download selection, and then click Close: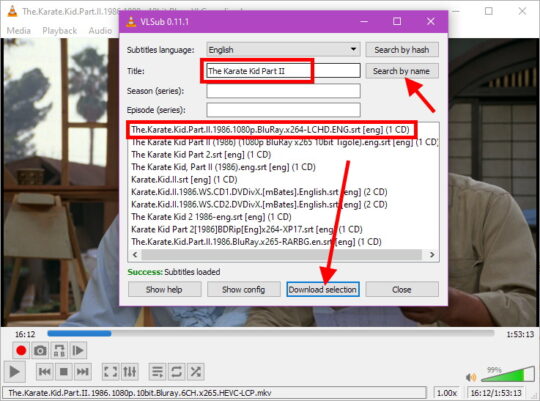 Back in the main VLC window, right-click anywhere on the video, and do Subtitle -> Sub Track, and then choose the new subtitle file: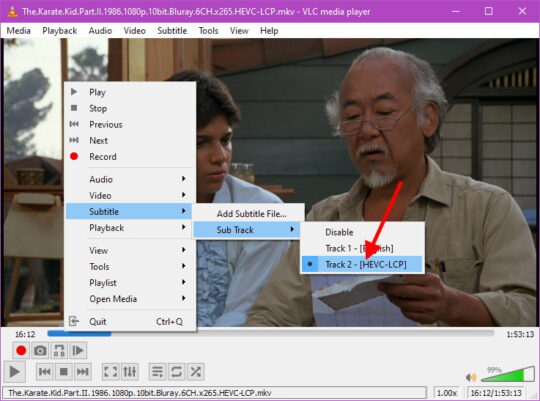 Now press Play!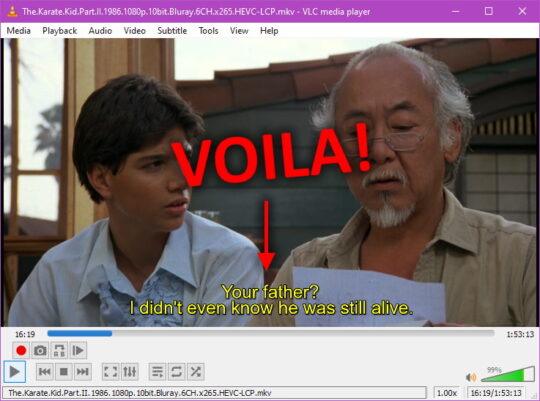 Ta-DA!!! Subtitles for any movie, TV show, or just about anything else you might want to watch.
If the first SRT file you downloaded doesn't work, try a different one.
Note that VLC will download, rename the subtitle file, and plop it in the same folder as your movie file for you. No more hunting around on The Internets for SRT files!!
And the next time you watch that video file, your subtitles will be ready and waiting for you.
Have fun!