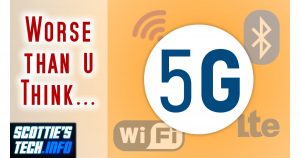 5G is coming, and people are worried. Well, should we be?
To answer that question, we need to know what studies have been done on the safety of microwave-frequency digital radio transmissions.
We need to look at WiFi, Bluetooth, 3G, and 4G studies, as well!
After all, much of the concern about 5G is based on the results of those studies.
It turns out that there ARE a ton of studies out there that indicate that yes, it looks bad.