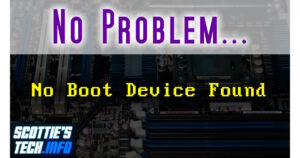 You finally upgrade your motherboard and processor, but you can't boot.
In fact, you can't even see your harddrive in the BIOS or the OS installer.
What the heck is going on?
Well, the explanation gets hairy… But thankfully, there are two solutions, and one of them is pretty simple!