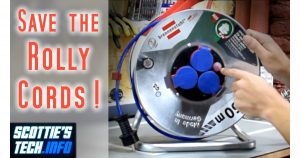 Extension cord reels, or rolly cords as I like to call them, are seriously handy.
Nobody likes spending 30 minutes untangling a 50m extension cord.
Trouble is, usually we use them incorrectly!
It turns out you have to read the fine print: You can only use the full capacity of the reel if you fully unwind the rolly cord.
Oops!