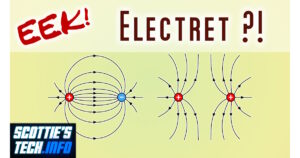 Everyone knows what a magnet is. But have you ever heard of an electret?
Yeah, me neither!
In fact, there's an entire branch of science/engineering that gets very little attention these days – outside of very specific applications that like 3 people know about.
Join me for a look into the amazing world of electrostatics!