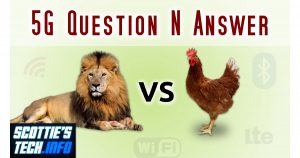 In this episode, I answer some questions and comments left on my various 5G videos – especially 5G is just the tip of the iceberg.
Since I posted that video 2 years ago, it has received almost 6000 comments. Many are informative, supportive, and heartening.
And then there are the "other" comments…
Join me for a deep dive QnA – and a bit of fun!
Off we go:
Previous vids on 5G and our Wireless Wonderland:
Goodies (affiliate links):
That's all, folks!