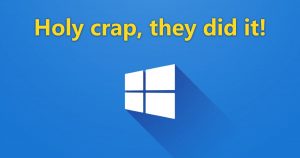 The Windows 10 "Fall Creators Update" version 1709 was released not long ago.
Chances are, if you don't have it already, you'll be getting it soon.
Naturally, there are some new features and stuff, but nothing that most people will get all excited about. It's just yet another "incremental update" instead of a major upgrade.
Given my past articles on improving the privacy and security of Windows 10, what do you need to know about this new 1709 version of Windows 10?
Try not to pass out, but…
Almost nothing!
After updating to Win 10 1709, I went through all the privacy settings mentioned in the linked article above.
What I found is that – finally – Microsoft has decided NOT to revert many of your settings back to the default.
In fact, there wasn't a single thing that I needed to change in Settings this time around!
Bravo!
Shortest article ever?
Not so fast.
There were a couple of things I still needed to do to get my Windows installation back to the exact state it was in before the update.
Only the first one is related to privacy and security.
Turn off Telemetry
Once again, you need to turn off the Connected User Experiences and Telemetry service.
It's pretty easy, and you can see my instructions here:
How to disable telemetry and improve your privacy in Windows – again
That wasn't so bad…
Your People
You will probably notice there's a new icon near the system tray on your taskbar:


Click this new icon, and you'll see this:
The idea here is that you now have a sort of "chat integrated into the taskbar" type of thing.
Yup, I'm never gonna use that. Fortunately, making it go away is easy.
Just right-click the People icon, and click Show People button: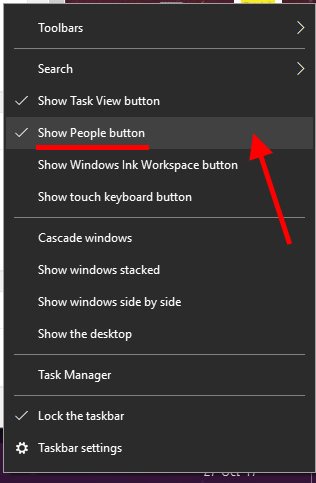 Ta-DA! No more People.  In fact, it's never been easier to turn People off with Windows 10! 😛
Superfetch is back on by default
If you have a super-fast SSD in your puter, you don't need Windows' Superfetch service.
Turn Superfetch off like so:
Click

Start

Type:

services

Scroll down and double-click on

Superfetch

Click the

Stop

button
Set "

Startup type:

" to

Disabled

Click

OK

, and close the Services window
SuperFetch, which is a Windows feature that preloads programs into memory so they start up faster, is now disabled. With an SSD, it is generally recommended to turn SuperFetch OFF, as it doesn't really do much good with the super-duper read speeds that SSDs give you.
I'm still amazed that even after all this time, Microsoft still doesn't turn it off for you if it detects that Windows is running on an SSD!
Oh well, can't have everything…
Windows 10 N Media Feature Pack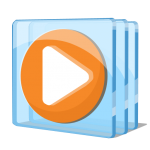 If you have the Euro "N" version of Windows that doesn't come with Media Player, you can already download the feature pack here:
Media Feature Pack for Windows 10 N (October 2017)
WOW! That was fast. People complained, and Microsoft actually released the feature pack within days of the Fall Creators Update release!
We used to have to wait for weeks or months… Bravo again!
That's it
So yeah, that wasn't so bad!
I couldn't find anything else that needed changing, which is definitely what I call Progress.
Let me know in the comments below if I happened to miss something!