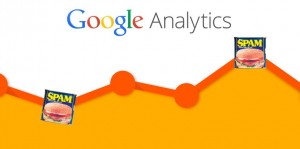 If you have a web site, you're probably using Google Analytics to track traffic to your site.
Overall, Google Analytics is pretty cool. In fact, for most people, it's too cool. It does a whole lot, but that means it's rather complicated for the average user to set up properly.
You may have noticed in your site stats on GA that there are some wonky domains showing up.
For example, instead of GA reporting traffic from ScottiesTech.Info, mine shows me that domains like makemoneyonline.com are included in my stats.
What gives, and how do you fix it?