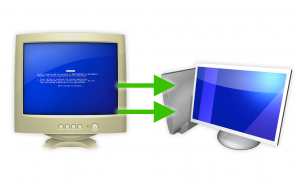 If you're one of those people who likes to build and upgrade your own computers, or if you have just decided to make your first attempt at upgrading an older system, there is one thing you may be wondering: Do I have to reinstall my OS?
Unfortunately, most people I talk to say one of two things:
"I just always reinstall the OS."
"I upgraded once and I didn't have to do anything to the OS, so that's what I'm going to try this time."
Well, Option #1 will certainly work all the time, no matter what. As for Option #2, whether or not the OS will boot depends on the hard disk controller driver. So, just because #2 worked for one upgrade doesn't mean it will work for another.
Fortunately, whether you use Windows or Linux, there is a very easy way to prepare for a motherboard upgrade.