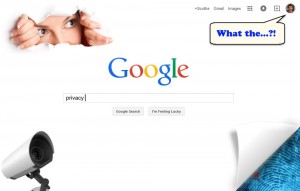 Everybody uses Google these days for all kinds of things. If it isn't search, it's Google Maps, plotting the fastest route to your vacation destination, checking the weather, or letting your Android phone track your every movement to make Google Now services "useful".
It's pretty much a certainty that Google is tracking your every move. This is the price you pay for all these wonderful whiz-bang features that you have come to rely upon.
If you do value your privacy, there are a few tricks you can use. But, a word of warning: it's probably much worse than you think.