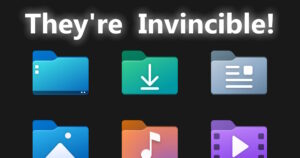 Now this is a fun one!
You get a new puter, fire it up, and you find the Windows Library icons on the desktop: Home, Documents, Music, Videos, etc.
The trouble starts when you try to delete them: you can't!
They're invincible!!
So how to get rid of these persistent icons and declutter your desktop?!