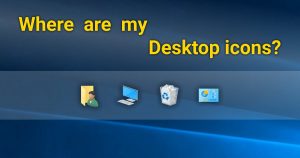 So, you get a new puter running Windows 10.
It's speedy, and Windows 10 doesn't look much different than Windows 7, so life is good.
But then you notice a little problem: Many new computers come with only the standard Recycle Bin icon on the desktop.
Computer / This PC is missing, along with Network.
Getting these icons back was a piece of cake in Windows 7, but it gets slightly more complicated in Windows 10 (naturally)…
In Windows 7, you could just right-click the desktop, choose Personalize, and right on the Personalization window you'd see a link to Change desktop icons. Not anymore!
Not to worry: it's still pretty simple.
First, right-click a blank area on the desktop and choose Personalization. This will open the Personalization section of the new Settings screen.
On the Personalization screen, you need to do 3 steps:
Click

Themes

in the left column
Scroll down to the bottom of the window
Click the

Desktop icon settings

link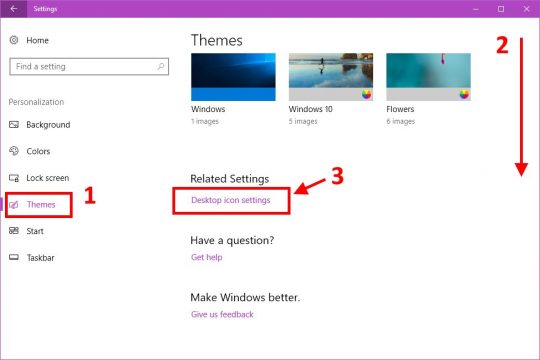 Next, you'll see a popup window called Desktop Icon Settings: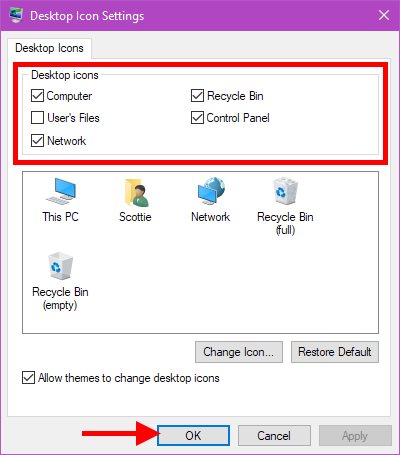 All you have to do is select which icons you want to appear on the desktop, and then click OK. In the example above, I've chosen Computer, Recycle Bin, Network, and Control Panel.
Control Panel is especially handy since the latest Win 10 update has made it harder to find the old-style Control Panel in favor of the newer Settings window.
Anyway, after you pick your icons and click OK, you'll see your icons on your desktop: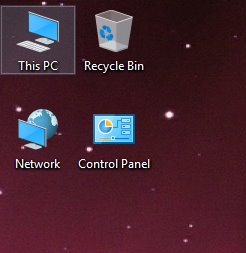 Wasn't that easy?