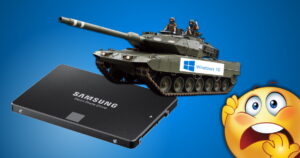 The word on the street is that the latest version of Windows 10, version 2004, contains a bug that over-defrags SSDs.
While common "wisdom" is that SSDs don't need to be defragged, the truth is that they sort of need it.
Okay then! So, the question then is: Will Win 10 2004 destroy your SSD?
Is a fix on the way?