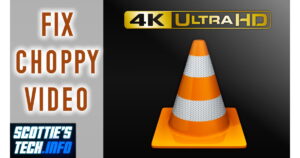 VLC media player is free, popular, and just awesome. It'll play just about any audio or video file you throw at it.
Beginning in version 3.0.0, it supports hardware acceleration so that it should play even hi-res vids smoothly.
But quite often when you try to play a 4K (2160p) video, the playback stutters and is basically unwatchable.
What gives??
Turns out there's a very simple fix that works 95% of the time! And it'll take you all of about 10 seconds to do it…
YouTube:
Rumble:
Get VLC: https://videolan.org
Until next time…