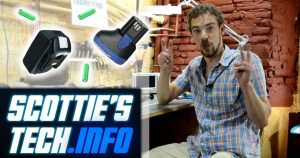 You've got a cordless power tool or two. And that means you've got some over-priced Li-ion battery packs to run them.
What about cheaper aftermarket packs?
Are they good? Are they crap? Are they worth it?
Find out in this action-packed video…
BTW, the packs in this vid are surprisingly simple, without any of the fancier protection circuits. This is rather common in low-end and mid-range power tools with removable battery packs, which is what most people use!