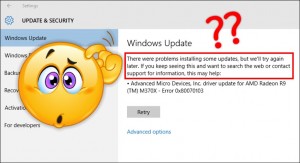 Update 30 March 2021: You can also watch the video!
Let's say you just ran Disk Cleanup to remove old Windows files that you don't need any more.
Then you notice that Windows Update keeps giving you error messages. No matter how many times you try, the updates keep giving you some cryptic error code.
Well, first of all, you might try my suggestions in:
Windows Update Error: How to make Windows Redownload Corrupted Update Files
The above trick is a simpler version of the Manual Method I present here, but it might work.
If not, don't worry. We have more tricks up our sleeve…
To start with, see if Windows Update is still working. Just do the following:
Click

Start

Click

Settings

Click

Update & Security
If you've got an error message, click the button to retry the updates. If they fail again (usually with the same error code, such as 0x80070bc9), then read on.
Automatic Fix
Microsoft has a lovely tool for automatically fixing Windows Update problems. Unfortunately, it only appears to work for XP, Vista, Windows 7, Windows 8, and Windows 8.1.
Sometimes it works, sometimes it doesn't…
To try it out, click here: Automatically reset Windows Update components
If you have Windows 10, you can try the above automatic fixer if you're brave, but I usually just use the next trick…
Manual Fix
This one is a bit more hairy, but it's relatively easy, and it's always worked for me when nothing else did.
First, close Settings if it's open.
Next, right-click the Start Button, and click on: Command Prompt (Admin)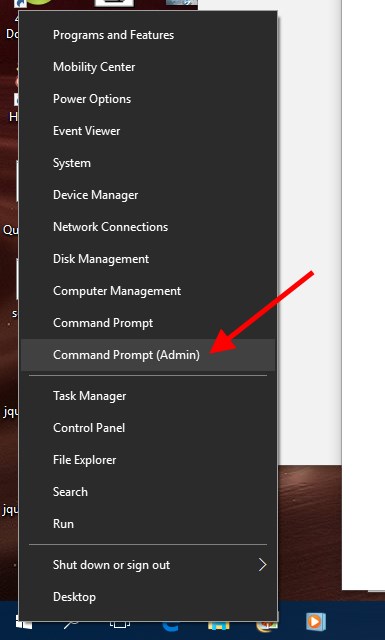 In the Command Prompt window, you're going to type the following two commands, and then press Enter:
net stop wuauserv

net stop bits
Then, open Explorer (Win-E, or click the yellow folder icon on the taskbar). Navigate to:
C:\Windows\SoftwareDistribution
Select all the files and folders inside SoftwareDistribution, and delete them.
Finally, you can close everything, and reboot!
Once your puter has rebooted, go to Start -> Settings -> Update & Security again, and try to Check for Updates once again.
This time, the update check will probably take a few minutes, but it should re-download the previously wonky updates, and all will be well.
That's it!
Now, if that doesn't work because the Windows Update service is missing, then you need to break out the big guns to fix Windows Update!