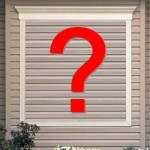 Everyone has run into this problem at least once: you are running a program, and you minimize it to the task bar. Later, you try to restore the window by clicking the program on the task bar, and nothing happens.
You're program is running, but its window has somehow moved outside the desktop area. Firefox – bless its flaming little heart – just loves to do this to me.
Since it was such an annoying problem, I managed to figure out a couple of ways to restore the "hidden" window…
The follow methods can be used to restore your missing Window. They are presented in order from the most pimped out to the least:
Method 1:
If you are using Windows 7 – and you should be – then just do this:
Click the program icon on the task bar
Hold down the Windows key, and press the left or right arrow key
Win-LeftArrow and Win-RightArrow are the keyboard shortcuts for a fabulous Windows 7 feature known as Aero Snap.
Aero Snap is seriously useful if you'd like to line up 2 windows side by side such that they take up the entire screen. What's really cool is that when you "unsnap" the windows either with the mouse or with the keyboard shortcuts, they will automagically revert to their original size (and position on the desktop if you use the keyboard shortcut).
Method 2:
For all versions of Windows:
Right-click the task bar itself and pick "Cascade windows" or "Show windows stacked"
That was easy! Unfortunately, then you have to rearrange all your windows, which is seriously annoying.
[ad name="banner"]
Method 3:
Here's another less effective trick for all versions of Windows:
Right-click the program on the taskbar, and pick "Move". If you're using Windows 7, hold down Shift and then right-click to get the old right-click menu instead of the new jump list menu.
Use the arrow keys to move the hidden window back onto the screen
This method actually sucks, because you don't know where your window is hidden! But when all else fails, sometimes it can save the day.
Method 4:
Close the program by selecting it on the task bar and then typing Alt-F4
Restart the program
This is the last resort…
So there you have it. If you have a Method 0, I'm all ears!
Happy New Year!