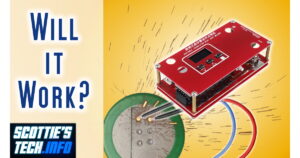 I've been looking for a cheap battery tab spot welder for 18650 lithium-ion cells for awhile now.
The usual ones just aren't worth the cost. For example, for half the cost of a welder, I could buy at least 2 brand new power tool battery packs.
Enter the $16.99 Portable Mini Spot Welder!
At that price, it was worth a shot…