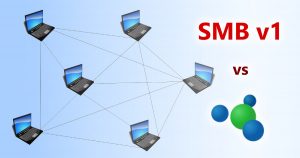 Way back in 2009, I wrote this article:
How to Determine the Master Browser in a Windows Workgroup
I also released a tool called LAN Scanner that lets you see all the puters on your local network, their IP addies, MAC addresses, and which puter is the Master Browser.
That's great… except that recently, it stopped working!
While digging into this problem, I discovered that the traditional "Network" browsing in Windows has kind of become broken since Microsoft has officially poo-pooed (and disabled) SMB v1.
What that means for you is that if you have a home network with Windows 10 machines, you're going to want to switch to using a HomeGroup – but there's a catch!