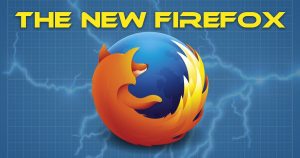 Back in the day, Firefox was the web browser to use.
Then came Google's Chrome, and suddenly ~50% of internet users are using that, instead.
There were many good reasons for this switch, including the fact that Google did a lot of work to make Chrome very fast.
It's taken them awhile, but it appears that Mozilla has finally caught on.
Version 55 of Firefox comes with some new tricks that just might bring it "back in the game" – and a very neat beta feature…