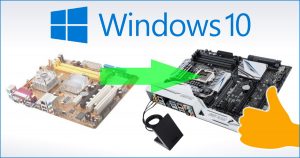 You've upgraded to Windows 10. All is well.
But then one day, you decide to upgrade your motherboard, processor, and RAM…
With Windows 7, you didn't have anything to worry about. Most likely, Windows would reactivate after your upgrade, and if it didn't, an automated phone call to Microsoft was all it took to get back up and running.
But then came Windows 10: You now have a digital entitlement, which then changed to a digital license, which means… ??? Furthermore, until recently your ONLY option was to reinstall everything.
So how the heck do you reactivate Windows 10 after a major hardware upgrade?