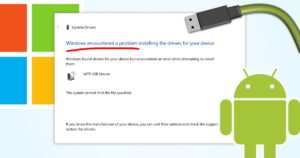 This one's a lot of fun!
You connect your Android phone or tablet with a USB cable to your PC. You expect to be able to browse the files on your phone, or transfer photos/video.
Nope! Nuttin'. Nada. ZILCH.
It worked before, so what happened? Better yet, how do you fix it?!