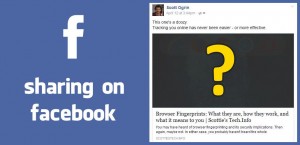 Ah, yes. Facebook and images!
You know the drill: You share a link, and you expect that an image from the page you shared will show up.
But, it doesn't.
This is especially true if you're sharing a link from a lesser-known site, like perhaps your own blog or online store.
Fortunately, there are a few tricks you can use to make Facebook – and other social networking sites – happy.