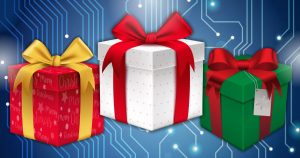 It's that time of the year again!
Time to try to figure out what to buy everyone for Christmas – er, I mean, "The Holidays."
Naturally, techie toys are highly valued gifts.
But ya know, I have a better idea: Don't buy anything!
Instead, give the gift that's becoming increasingly rare in this day and age: yourself. Preferably with a bow on your head.