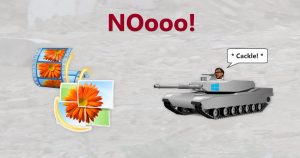 Last month, I wrote a lovely article entitled How to remove date stamps from photos in Windows 7, 8 and 10. The trick was to use Windows Photo Gallery since it's a pretty powerful and handy bit of photo-organizing and editing software.
Apparently, Microsoft will end support for Photo Gallery (and all of Windows Essentials 2012) on January 10, 2017. That's in a few short weeks!
Fear not though, because it's still available for download now from MS's site. And even after January 10th, you can download the full version below!