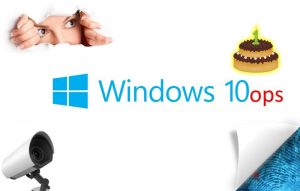 Windows 10 Anniversary Update, otherwise known as Windows 10 Version 1607, was released earlier this month.
Recent updates from Microsoft seem to indicate that only about 16% of machines running Windows 10 have actually been updated.
If you've got Windows 10, you're going to get this latest update sooner or later. When you do, you'll want to – once again – review your system's settings to improve your privacy.
Fortunately, not much has changed…