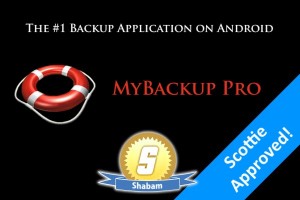 Let's say you get a new phone or tablet, and both are running Android. You'd like to copy everything from your old device to your new one. How do you do it?
Well, certainly there are more hardcore methods of migrating all your data. Most of these methods require "rooting" your device, and are probably a bit too involved for most people.
Of course, if you back everything up on the Google Cloud, so to speak, most things will easily transfer from one gizmo to another.
But, not everybody likes Big Brother storing everything and synchronizing it automagically. I certainly don't!
The easiest option I have found is one you have to pay for – but at only a few dollars, it's a fabulous deal…