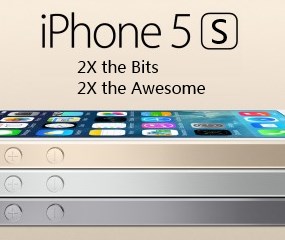 Okay, so I just can't keep quiet about this one.
Apple has released their latest iPhones, the 5S and the 5C. While the release of the 5C is particularly hilarious given that it's a "low-end" phone that Jobs said Apple would never release because they're a "premium products" company.
That's not what's really bugging me, although it does help me laugh myself to sleep at night.
What's bugging me is the fact that the #1 "attraction" in the new iPhone is the 64-bit processor.
Really?
Does a 64-bit processor actually matter at all? Is it really 2X faster?
No, it isn't.