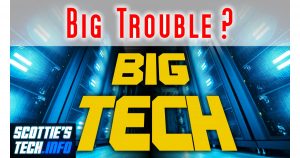 For awhile now, we've been hearing rumors of anti-trust actions against the four main Big Tech companies.
Recently, the word is that actual charges will be brought starting in June of this year.
When you put all the recent stories together – along with some other interesting events involving Big Tech – it DOES look like something is finally about to happen.
But will any of it actually change anything?
It's easy to be cynical, but I do see an opportunity here to make a difference…