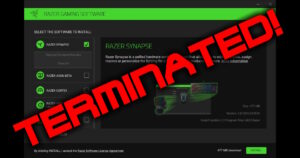 Razer makes some pretty nice stuff: Laptops, gaming gear, keyboards, and even some very nice webcams.
Their Kiyo Pro webcam is particular awesome.
Unfortunately, their software is nowhere near as good as their hardware.
So, you might not want Razer Synapse to install, but every time your plug in your Razer gizmo, that dang installer prompts you – EVERY SINGLE TIME.
How to make it stop?!
Razer Synapse is bloated and crappy
You might think you'd WANT Synapse, since it's Razer's very own software that gives your gizmo all its fancy features.
In the case of my Kiyo Pro webcam, I thought it would be a good idea to use Synapse.
WOW, was a I wrong!
It's only a good idea if every time you use Zoom, you don't mind the camera/Synapse "crashing" – and often taking Zoom with it.
Well, okay: I don't need Synapse. I can use Windows' camera settings, or those in the app I'm currently running.
So, done – right?
Wrong!
Because every single time I plug in the Kiyo Pro (affiliate link), that dang Synapse installer pops up – again, and again, and again.
I needed a way to make it stop, or I was going to return the damn camera. It almost ruined the experience, and that's a shame since the Kiyo Pro is The Best webcam I've ever used.
It's image quality, contrast, dynamic range, and overall clarity are just awesome.
But man, the SOFTWARE!!! And I'm not alone. Google it, and you'll see the hundreds of other users who do nothing but complain about how bloated, crappy, and crashy Razer Synapse is. SIGH…
So, how to stop Synapse dead in its tracks?
Before anything, make sure you UNINSTALL Synapse. Then, carry on:
First, plug in your Razer gizmo.
You'll see this: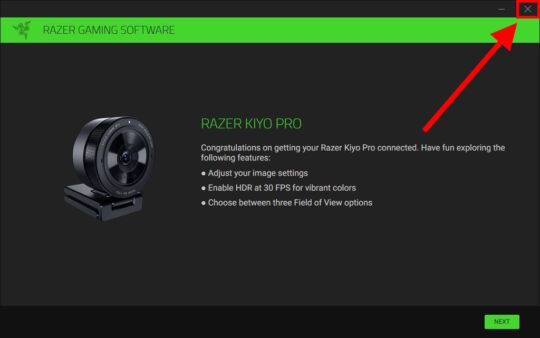 Just close the window by clicking the X. You'll see this warning: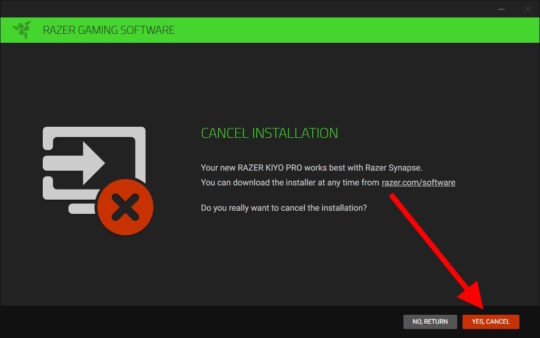 Click YES, CANCEL. Aaaand, you're almost done…
Now open Explorer (Win-E).
Click somewhere in the path/address bar, and type in: C:\Windows\Installer
This will take you to a "hidden" folder: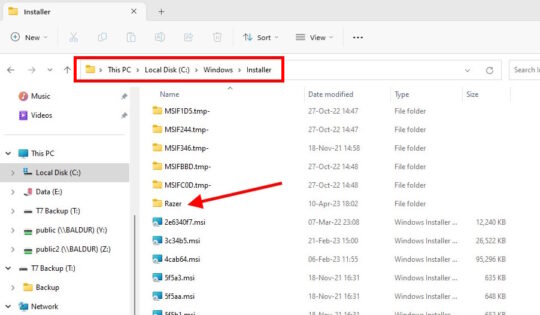 Next, navigate to the Razer \ Installer subfolder: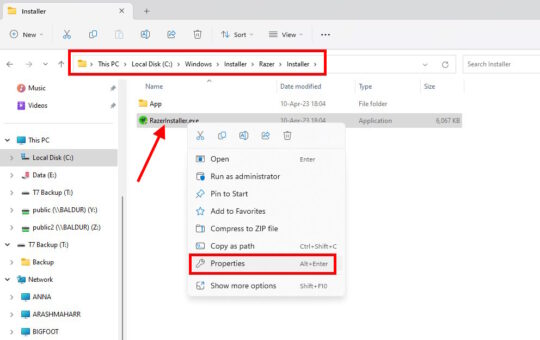 You should see a file called RazerInstaller.exe. RIGHT-click this file, and choose Properties.
In the Properties window, click the Security tab. Everyone will be selected by default. Click the Edit button: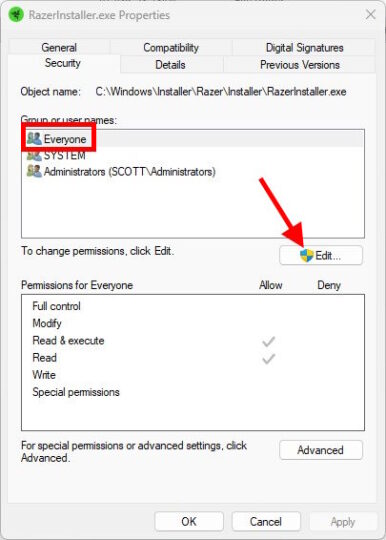 In the Permissions pop-up, Everyone should be selected again. This time CHECK the box for Read & execute in the Deny column: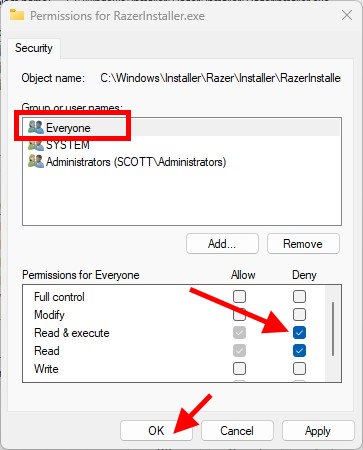 Then click OK.
You'll get 2 warnings, but just click Yes/OK for both: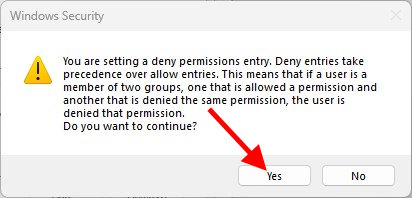 Click OK to close Properties, and close Explorer.
You're DONE!! Now just plug in your Razer gizmo, and NO MORE SYNAPSE!!! 🙂
A few notes
There are other hacks out there involving the registry, but those are usually worked around by the Razer people – sooner rather than later.
This fix seems to stick.
It appears that Razer gizmos all act like a USB Stick with "autorun" software. By changing the permissions on the file above, you're just preventing the "autorun" from auto-running. Ta-DA!
Now you can enjoy your awesome Razer webcam (or other product) without being endlessly irritated by their sub-par software!
And if you're in the market for a new webcam, check our the Razer Kiyo Pro (affiliate link).
It rocks!!!