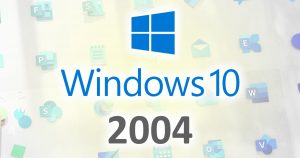 Windows 10 2004, called the Windows 10 May Update, was released eons ago.
Despite the fact that this version was tested for ages, it still managed to cause various headaches for many users.
That's why you probably don't have it yet – but you will soon!
So, what's new?  What about all the Usual Stuff?
Let's take a look…
A Super-Tested flawed update
Unlike Win 10 1909, which was basically just a regular Windows update, 2004 is an actual Big Upgrade.
It comes with some nifty new features.
As usual, the version number – 2004 – was supposed to refer to March 2020. And that's why it was released in May 2020… Except it wasn't, because hardly anybody has received it yet via Windows Update!
To explain, Microsoft notes:
The month indicator for this release is 04 instead of 03 to avoid confusion with Windows releases in the year 2003.
HUH? Right, so, Microsoft as usual! All's right with the world, then.  I guess calling it Version 10.x would be too complicated. Moving along…
Early adopters had quite a few problems with this super-well-tested upgrade, especially with network connectivity. In short, you'd upgrade to 2004, and your connection to the internet would stop working.
I had this problem on my laptop, and it was ever so much fun to fix myself. Now, that issue has supposedly been fixed.
I won't go into details for the other 2004 issues, but let's just say that the Super-Testing of this upgrade for over a year didn't do much good! Sigh.
New Features
As for new features, there are quite few:
New Icons for Windows apps and tools: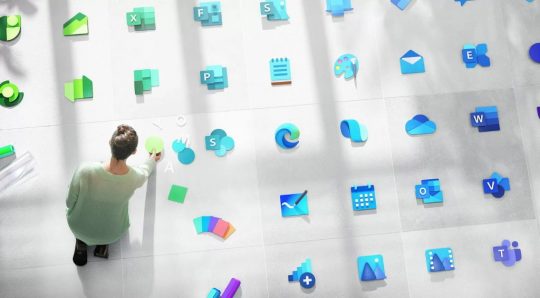 Ooo! Aah!
Cloud Download for Reset Your PC:
Now when you try to reset your PC, you have the option to re-install Windows 10 from a download instead of the local copy of Win 10.
That might come in handy!
Windows Search is faster
Windows 10 will now only index files on your PC when you're not busy using it.
Wait, didn't they fix this like 20 times before?
Yes, they did… they "fixed" it.
WDDM 2.7
In short, the new Windows Display Driver Model (WDDM) 2.7 gives you better graphics performance, especially for multi-monitor setups.
Support for new processors
Win 10 2004 fully supports newer 10th gen Intel processors as well as AMD's newer Ryzen 4000 series.
Windows Subsystem for Linux 2
WSL2 is being introduced in Win 10 2004. You may recall that WSL is Microsoft's way of running a linux distro virtually on top of Windows.
Remember how the way they did WSL was, "like virtualization, but not really"?
Yeah, well, WSL2 basically uses the Hyper-V virtualization in Win 10 2004. IOW, there's no more, "like virtualization" – it actually IS just virtualization.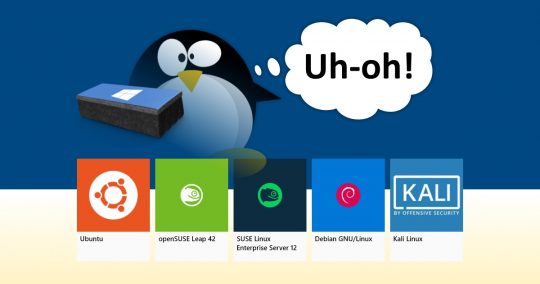 The good news is that if you use VMware or VirtualBox, you can update them to a newer version, and WSL2 won't conflict with them. Which is nice.
The other very good news is that you can easily upgrade from WSL1 to WSL2.
Before you make the switch though, check out the Comparison of WSL1 with WSL2. Carefully read the notes, because you may not want to upgrade just yet!
WSL1 will still be supported for the foreseeable future.
Various other improvements
Other improvements include: better BlueTooth pairing, improved Windows Defender, the ability to rename Virtual Desktops, improvements to Cortana (does anybody actually use this?), and so on.
Privacy: Not bad!
There is little to see here, again. Every single one of my Privacy settings is exactly as I left them.
However, there are a few other things you might want to check. First, open Settings (the gear icon in the Start Menu), and click Search: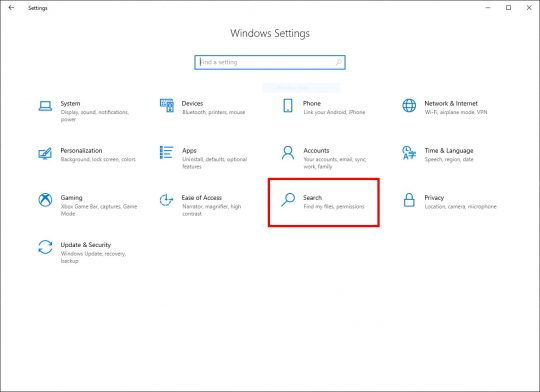 Click Permissions & History on the left, and then make sure Cloud content search is disabled: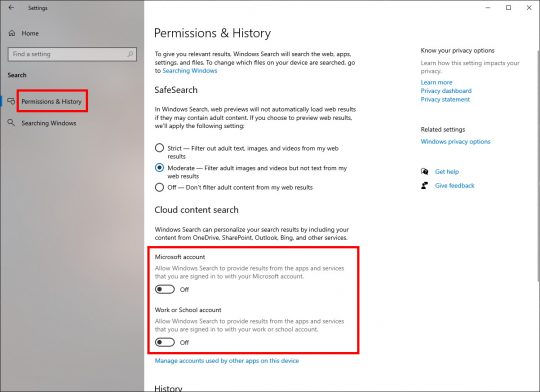 Next, click Searching Windows in the left pane. Then, scroll down and enable Respect Device Power Mode Settings under Indexer Performance: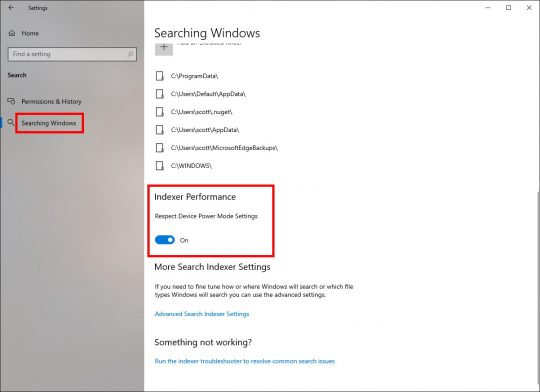 Now go back to the main Settings view, and click Apps: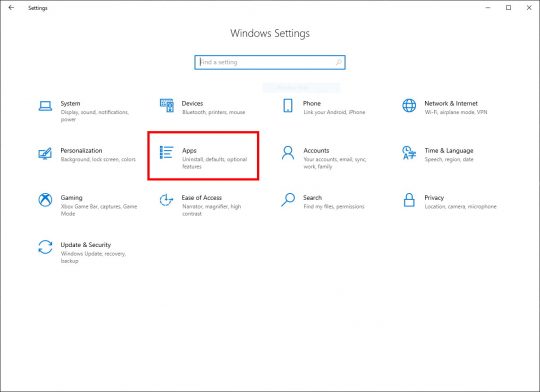 Click Startup in the left pane. Just for good measure, go through the list of Apps that run at startup, and disable any that aren't really needed.
For example, I don't need PowerDVD 19 to run anything at boot. I rarely use it, so I don't want the PowerDVD updater or "quick loader" to run at boot and needlessly eat up system resources.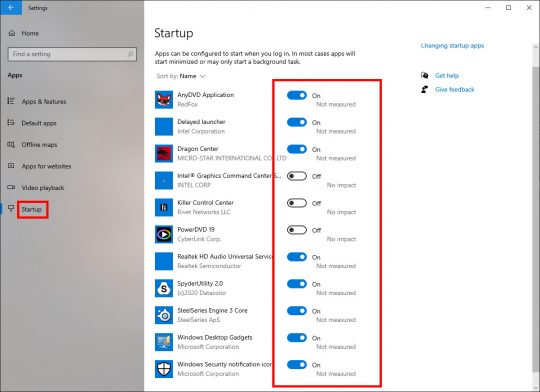 Don't worry! If you break something, just go back and re-enable it after rebooting. It's not a bad idea to review these Startup Apps every now and then and disable stuff you really don't need. Keeps things speedy!
Services to disable – or not
This time around, you will need to re-disable the Connected User Experiences and Telemetry service.
It's pretty easy:
Click

Start

Type:

services

Scroll down and double-click on

Connected User Experiences and Telemetry

Click the

Stop

button
Set "Startup type:" to

Disabled

Click

OK

, and close the Services window
That wasn't so bad…
Also, you may want to disable SysMain if your puter has an SSD – as usual:
Click

Start

Type:

services

Scroll down and double-click on

SysMain

Click the

Stop

button
Set "Startup type:" to

Disabled

Click

OK

, and close the Services window
SysMain, which is a Windows feature that preloads programs into memory so they start up faster, is now disabled.
With an SSD, it is generally recommended by manufacturers like Samsung to turn SysMain OFF, as it doesn't really do much good with the super-duper read speeds that SSDs give you.
Still using Gadgets? Update 8GadgetPack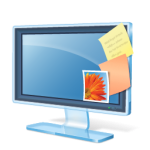 Your old Gadgets will still be there in Win 10 2004, but you'll need to upgrade to the latest version of 8GadgetPack to make them re-appear.
Just download and install the new version, and let 'er rip!
Media Feature Pack for N Versions
If you have the EU-friendly N version of Windows 10, you'll notice that your Windows Media Player is missing after the update to 2004.
It used to be that you had to download the Media Feature Pack from a specific Microsoft page, but not anymore!
Now, just follow the instructions on Microsoft's web site, which I've reproduced below:
Navigate to Settings > Apps > Apps and Features > Optional Features > Add a Feature and find the Media Feature Pack in the list of available Optional Features.

Note, you will not be prompted to restart your computer, but you must restart in order to successfully complete installation of the Media Feature Pack.
Ah, that's much easier!
The End
That's about it.
If you haven't received the Windows 10 2004 update yet, just sit tight.
It should be rolled out to your puter in the next month or so!