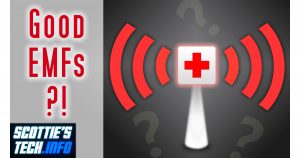 You all know I'm not a big fan of wireless due to the health risks.
I've also said before that resources should be devoted to making these wireless technologies safe – so that we don't have to just ditch it all!
But then, the question is: Is EMF ever safe?
Better yet, are there examples of EMF / radio frequency energy being used to possibly even HEAL people?
It turns out, there are! And it's all pretty interesting…
Off we go:
Goodies mentioned in the vid: