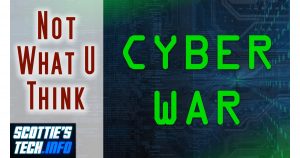 Hacking, data breaches, and general cyber battles have been in the news a lot lately.
I recently read a book that shed a lot of light on how these things actually work – behind the scenes.
It's called Dark Territory: The Secret History of Cyber Warfare.
Despite our Hollywood-fueled ideas about hacking, the practical reality is waaay different…
In short: It's complicated!
Off we go:
Read the book:
That's all, folks!