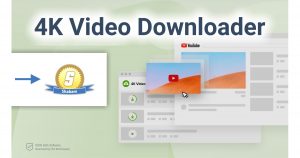 Everything these days is online. It's all about the streaming, right?
Well, what if you want to download a video for offline viewing?
Maybe your internet connection isn't quite "fibrous" yet.
Or maybe you want to download something to watch on your smartphone or tablet in airplane mode.
Whatever the case, there is one sure-fire way I've found to download vids from the internet…
4K Video Downloader
That's it, in a nutshell.
4K Video Downloader is free software you can download and run on Windows, Mac, or Ubuntu.
Just copy the link of the video, run 4K Video Downloader, and click the Paste Link button: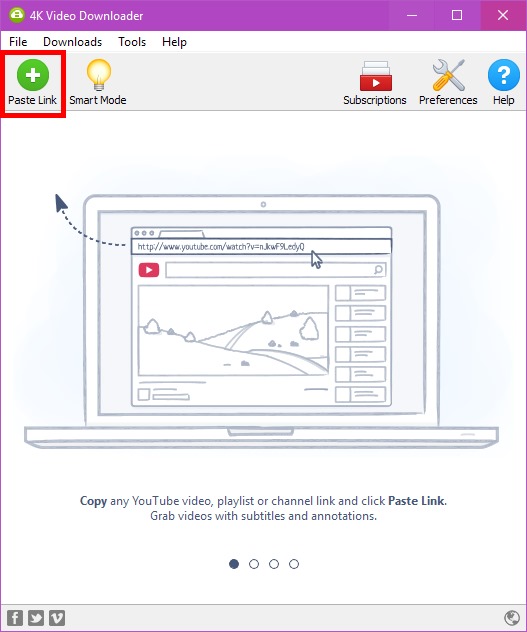 Voila! Your video is downloading…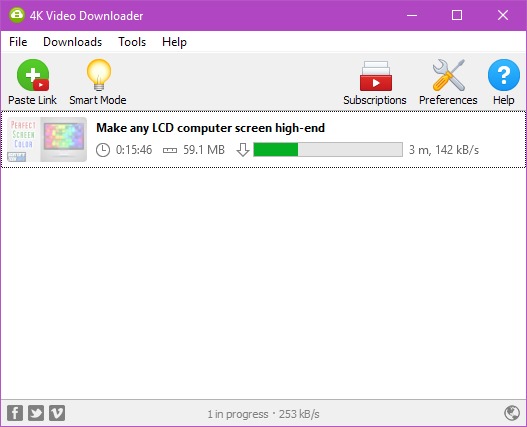 You can also click the Preferences button to change some handy settings: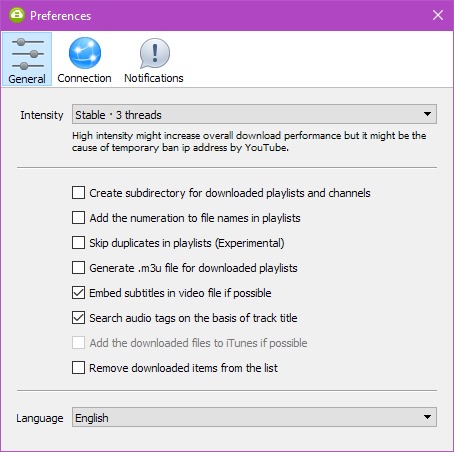 Or you can click the Smart Mode button to enable Smart Mode and set customized parameters for all of your video downloads: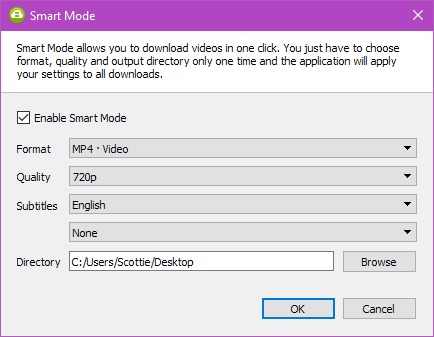 Note that you can change the options as follows:
Format: MP4, FLV, MKV, 3GP, or an audio-only option: MP3, M4A, OGG
Quality: Original, 1080p, 720p, 480p, 360p, 240p, QCIF
Subtitles: English (or whatever language you prefer)
I put my default settings in green above, and I set the default download directory to my desktop.
But wait, there's more!
You can paste as many links as you'd like – and not just from YouTube!
4K Video Downloader supports YouTube, Vimeo, SoundCloud, Flickr, Facebook, DailyMotion, Tumblr, YouTube Gaming, Vevo, Metacafe, and more.
You can even download a YouTube video and change the Format to MP3 before downloading to "rip" an MP3 from the YT vid.
There's also a Subscriptions button. This feature is pretty cool…
Click the Subscriptions button. Copy the channel URL from your web browser, and then click the green + as shown: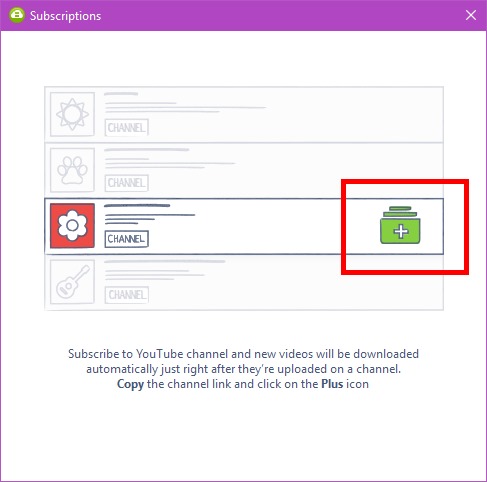 A little window will pop up and let you add whatever channel you want. When new videos are published, 4K will download the new vid for you. Pretty sassy!
So there you have it.
Yeah, I know, there are all kinds of browser add-ons for downloading vids, but I always had trouble with them sooner or later.
I've been using 4K Video Downloader for quite awhile now, and it's never given me grief. It's also regularly updated and improved – which is nice.
So, give it a whirl!
4K Video Downloader for Windows, macOS, and Ubuntu