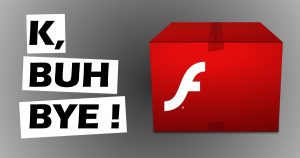 Five months ago, I answered the question Is the Adobe Flash Player really dead?
The answer was: No!
Fast forward to today, and I'm afraid it's time to part ways, especially if you're using Firefox.
And if you're using Chrome, you have a bit less choice in the matter, anyway. Starting next month, Chrome will no longer support Flash by default.
So, do you really still need Flash? And if not, how do you remove it?
Is Flash Dead?
As I wrote back in June:
No. About a year ago, Mozilla announced that they would no longer "support" Flash player in Firefox. But, as you may have noticed if you use Firefox, it still works.

The reason is that they "disabled" it, but not really. You may have gotten some kind of popup at some point, and of course you said, "Yes! Use Flash. Stop bothering me!!!"

Recently, Google announced that Chrome will not be supporting Flash by the end of 2016. Since Chrome is used by about 50% of the internet, this is a big deal. BUT… The Flash player will continue to work for 10 special sites (be still my beating heart), including YouTube, Facebook, Amazon, and Yahoo.

Yahoo? Seriously?!

BUT… There's another little tidbit to pay attention to: Even though Flash will be "disabled" except for the 10 Special Sites, you will still be able to manually approve the use of Flash on ANY web site, and Chrome will remember your setting.

So, in short, Flash will not be disappearing, and it will still work in Chrome even in 2017.
And now?
Well, if you use Firefox, you may have noted recently that even the latest-and-greatest version of the Flash Player crashes all the time. It's getting really annoying…
So, I decided to do something totally nutty: I uninstalled the Flash Player plugin. Crazy, right?
Not really.
There isn't much these days that needs to use Flash.
You may notice when you visit various web sites that right-clicking on videos gives you a little popup window that will show something like: About Adobe Flash Player 23.0.0.207 at the bottom. Now, disable or remove Flash, restart your browser, and try again.
Guess what? The video still works, only now it's using HTML5.
Guess what else? Your browser will stop hanging with a message about, "Flash has crashed". Hurray!
But, but, but…
Over the past several years, video player makers like JWPlayer have been switching over to HTML5 while maintaining compatibility with Flash. So, these video players will work with both Flash and HTML5. Other sites, such as YouTube, have their own player that also supports both HTML5 and Flash.
All modern browsers support HTML5 video, including mobile browsers – which is kind of important!
What's more, even ads from the likes of Google are now required to NOT use Flash. Why stick with a dead/dying technology?
It's not that Flash sucks so horribly, although it does in many ways. The biggest problem is that as HTML5 took over, fewer and fewer resources were devoted to making Flash video better, and more and more peoplepower was dumped into the new-fangled HTML5 stuff.
So, should I remove Flash now?
Yes, you should remove Flash now because it doesn't really matter anymore.
Next month when Chrome – which is used by 50% of internet users – stops supporting Flash automatically, the handful of web sites out there that haven't gotten with the program yet will do so very quickly.
By removing Flash, you'll also save yourself some headaches, improve your browser security, and in many cases you'll see zippier page loads! I sure do.
How to remove Flash in Firefox
1. Close Firefox
2. Right-click the Start (Windows logo) button on the taskbar
3. Click Control Panel
4. Click Uninstall a Program under the Programs section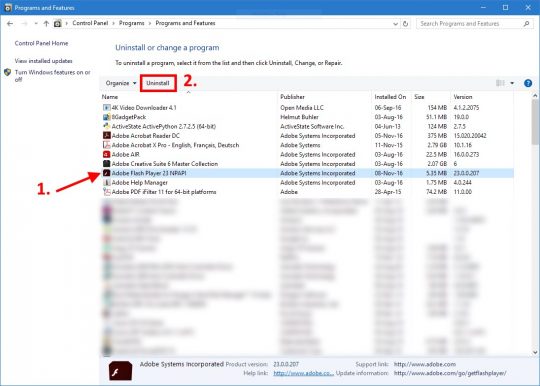 5. Click Adobe Flash Player… and then click the Uninstall button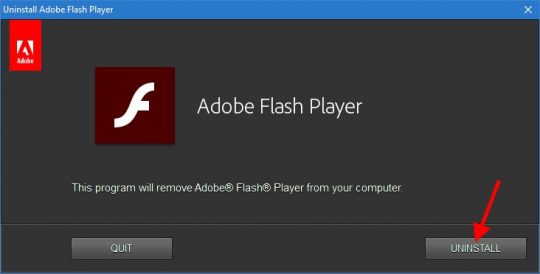 Follow the prompts, and you're done. You can restart Firefox now!
How to remove Flash in Chrome
Chrome comes with Flash built-in. So, you need to disable Flash rather than uninstall it.
Supposedly, Flash in Chrome will soon by disabled by default unless you specifically allow it. If you want to disable it early, do this:
1. Open a new tab
2. For the address, type or copy/paste: chrome://plugins/
3. Click Disable under Adobe Flash Player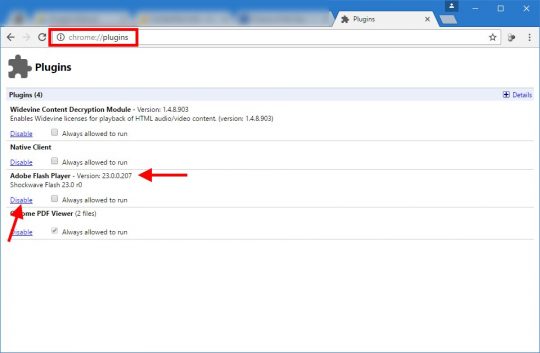 Done!
How to remove Flash in Edge in Windows 10
Edge in Windows 10 comes with Flash built-in just like Chrome, but you can still disable it. Here's how:
1. Click the 3 dots in the upper right-hand corner of the window
2. Click Settings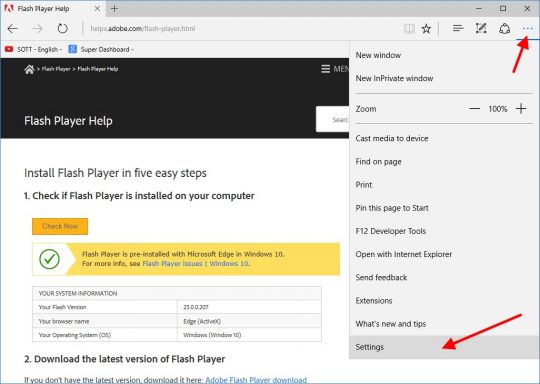 3. Scroll down, and click View advanced settings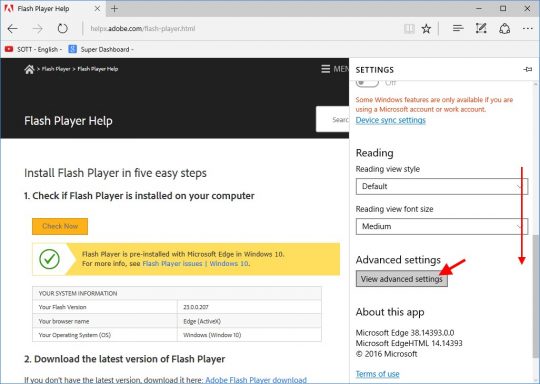 4. Click Use Adobe Flash Player to turn it OFF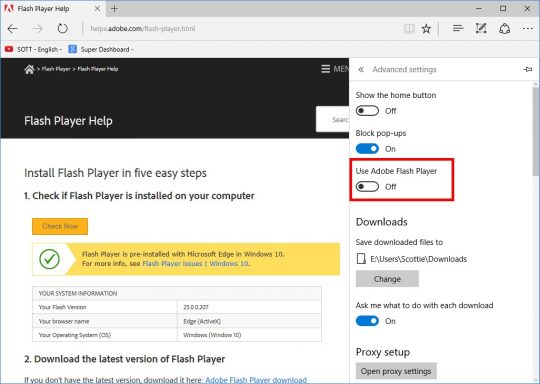 You're done!
How to remove Flash in Internet Explorer
Usually, you can just follow the Firefox instructions. Uninstalling Flash from the Control Panel should also remove the Flash plugin from Internet Explorer in Win 7, 8, and 10.
When you're done, or if you don't find Adobe Flash Player when you try to install it from the Control Panel, do the following:
1. Click the Gear icon in the upper right-hand corner of the Internet Explorer window, and then click Manage add-ons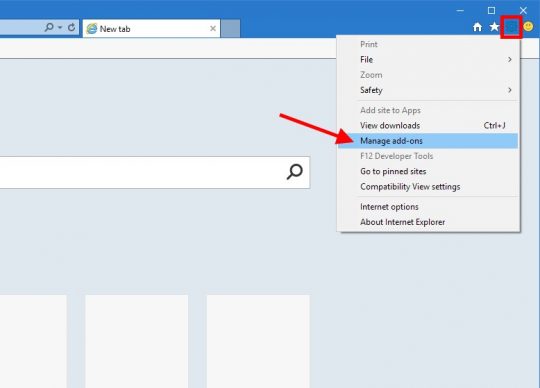 2. Click on Shockwave Flash Object, and then click the Disable button at the bottom. If the button says "Enable", then Flash is already disabled.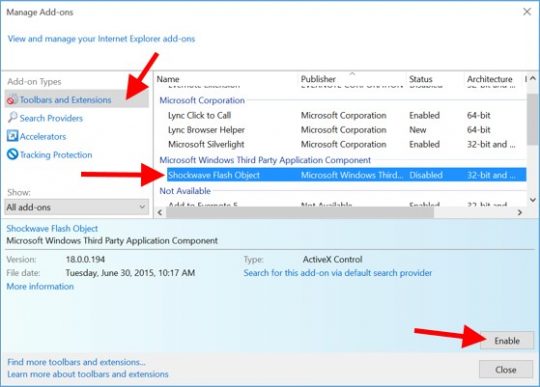 Aaaand, you're done.
Well Flash, it was fun while it lasted…