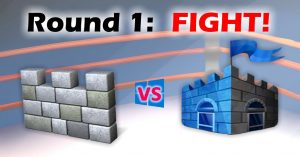 You upgrade to Windows 10. All seems to be going well.
There's only one problem: Every time you reboot, you get an error message about Microsoft Security Essentials.
"No problem!" you think. I'll just uninstall it. Nope!
Worse yet, Windows 10 is very confused, since Windows Defender is basically the same program. Defender won't run, and neither will Security Essentials.
What to do? Read on!
This is a surprisingly common problem.
According to Microsoft, when you upgrade to Windows 10, MS Security Essentials should be uninstalled automagically. This is because Windows Defender is basically the same thing.
But, that's not what happens. Instead, you're stuck in Security Limbo.
You can tell you still have Microsoft Security Essentials running if you see the green icon in your task bar in Windows 10:

Oops!
If you try to uninstall the program, you get this: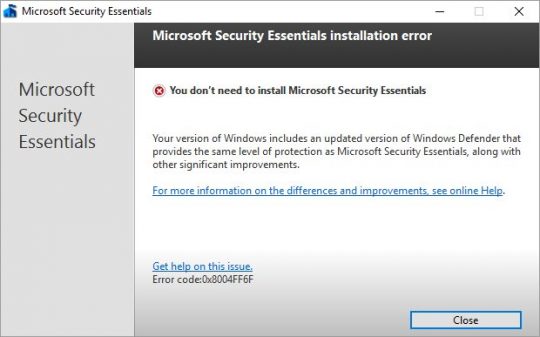 Well, that's lame. You're trying to UNinstall… Fear not!
Open File Explorer (Win-E).
Navigate to: C:\Program Files\Microsoft Security Client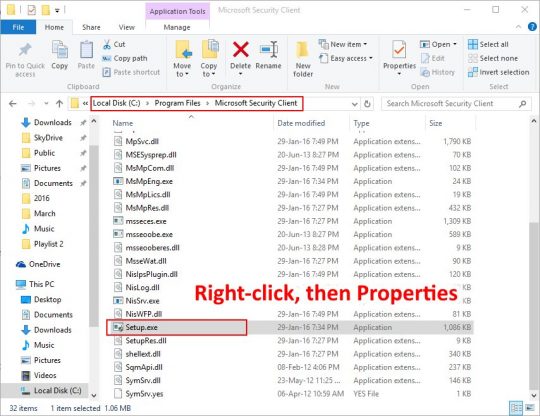 Right-click the file Setup.exe, and choose Properties. You'll see this guy: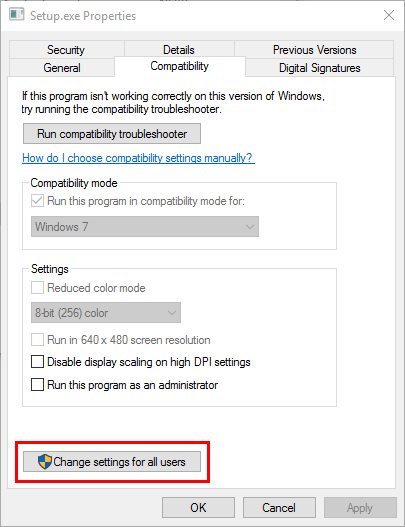 Click the Change settings for all users box.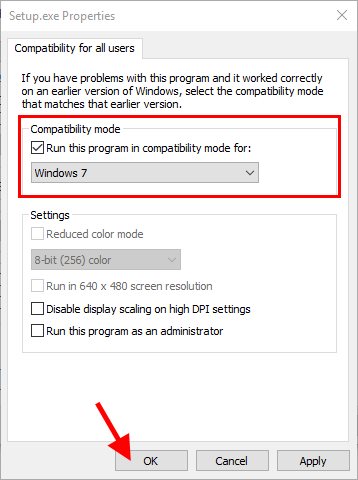 Change the Compatibility mode settings as shown (use compatibility mode for Windows 7), and then click OK.
Go ahead and close File Explorer, since you won't need it any more.
Next, right-click the Start button, and choose Command Prompt (Admin).
Paste the following line into the Command Prompt window, and press Enter:
"C:\Program Files\Microsoft Security Client\setup.exe" /x /disableoslimit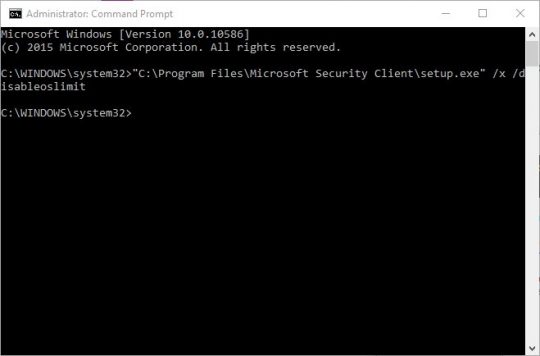 If a generic box pops up with a question about uninstalling, just click OK. That will launch the MS Security Essentials Uninstaller, like so: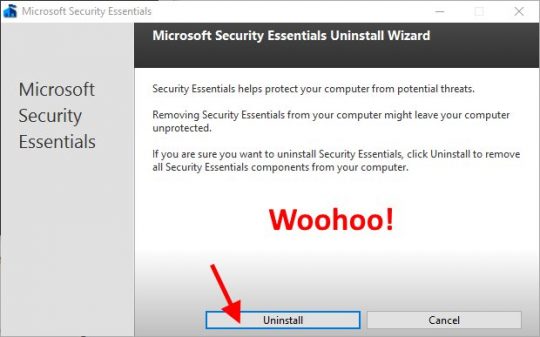 Just click the Uninstall button, and you're almost done!
The last step is to make sure Windows Defender is updated.
Just click Start, type defender, and click on the Windows Defender item to launch it.
You should see this screen: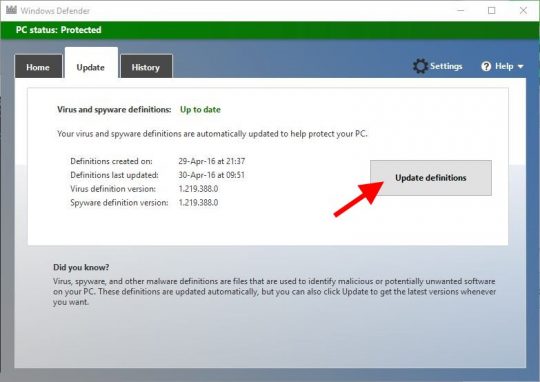 Click the Update definitions button. You can close the Defender window now and just let it work in the background. Now you're done!
If for some reason Defender won't run, just reboot.
From this point on, you can pretty much forget that Windows Defender is there. It will work automatically in the background just like MS Security Essentials did in Windows 7.
Piece of cake. 😀